Get Financing To Invest in Commercial Real Estate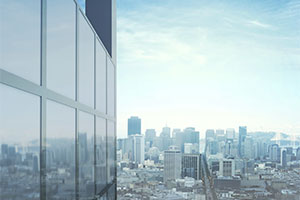 Whether you're looking to expand to another location or seeking to update your current base, OneClick Commercial Funding can help you get the commercial real estate financing you need. Financing not only provides an additional source of funds but allows you the freedom to get exactly what you want, not what your budget dictates.
Financing With Flexible Options
Every enterprise has different needs, which is why we maintain a diverse portfolio of financing options:
Construction Financing: If you have experience with equity, you may qualify for a loan of $10 million to $100 million.
Equity and Mezzanine Financing: OneClick Commercial Funding represents both capital sources and high net worth investors, allowing us to offer loans between $5 million and $100 million.
Conventional Programs: Sometimes traditional works best. We provide conventional loans up to $100 million for owner-occupied and stabilized investment real estate.
Commercial Mortgage Backed Securities: You can get up to $50 million with a CMBS loan. By transferring a pool of securitized commercial properties into a trust and selling investors issued bonds, this type of financing can offer fixed terms and low interest rates.
International Financing: Loans for the international real estate market are available from $50 million to $1 billion.
Bridge Loans: Hard money loans come with excellent benefits, such as interest-only amortization, 80 percent LTV and 14 percent variable rates. Obtain loans up to $100 million.
Our experts can help you determine which product best fits your needs.
Loans Sponsored by Government Agencies
OneClick Commercial Funding can also facilitate loans issued by government agencies:
HUD and FHA Lending: Get up to $50 million for the acquisition, new construction or rehabilitation of senior housing, hospitals, healthcare facilities and multifamily rental housing.
SBA 7a and 504 Financing: Receive funding for owner-occupied properties as well as non-flagged and flagged hotels.
Both of these options have excellent interest rates and great terms.
Experts Who Keep Your Needs in Mind
The experts at OneClick Commercial Funding are ready to help you explore new business opportunities. Contact us to begin your application today.